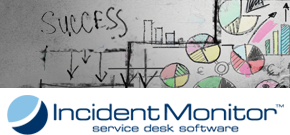 Announcement New Release of IncidentMonitor Service Desk Software! Monitor 24-7 releases IncidentMonitor™ 9.7.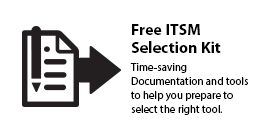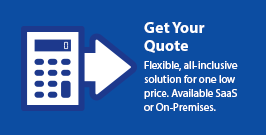 WHAT IS NEW IN VERSION 9.7


Watch the video for some great end user interaction via different portals!
What is new?
Updated Preview Window
Asset Scheduling
Request, Ticket Scheduling
New Color Coding Controls
Updated Asset Search
New Brief request logging
Process overview graphing metrics
Updated Change Calendar
Unlimited Self Service Portal Designer
Embed Spreadsheet Form
Read all about the details!
More exciting news

We also looked at our licensing model and decided that it was time to orchestrate a shock in the service management industry. We have lowered our prices to such a level that we can now say that the most advanced enterprise service management solution in the market can be purchased at a SMB price.

SERVICE DESK SOFTWARE
ITIL® and ITSM Compatible Service Desk Software

Internal IT Support Service Desk Software
External IT Support Desk Software
RMA Process Support Software
Workflow Designer Software
Service Catalogue Form Designer Software
IncidentMonitor Service Catalog Designer gives you the ability to design web forms with their own unique process flow and published these to your user community. The Service Catalog allows you to group your services and present them in an easy to navigate collection to your users. Every group name or image can be defined by yourself. That way the services are easy to recognize by your users and your support team.
More info with various example screenshots to create great smart web forms.
CUSTOMER STORIES
Dynacare

Large Pharmaceutical consolidates multiple service desks
myBrand ISA 3402 compliance with IncidentMonitor™
NEW WHITE PAPERS
How to define your SLA and where to start

A SLA, Service Level Agreement, is a mechanism to manage customer expectations. The term agreement is often used in contract form, where the organization describes its services for the client.
This whitepaper helps you to define your SLA.
Why vendors need an automated product return software solution.

A significant percentage of consumers say a clear Product Return Policy influences their decision to buy from a vendor. Consumers today are very concerned about potential return hassles and are not comfortable buying from vendors that don't have a clear return policy.
This white paper gives you ideas and a setup of your RMA policy
Smart usage of service desk software by small and medium size (SMB) organizations

This white paper discusses 7 ideas which help to leverage and even create an income generator with service desk software. Just think a bit beyond the general usage and the ideas are limitless.
Get great idea's for your business!